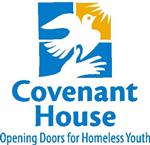 On March 10, I ran a writing workshop for teens at Covenant House Toronto. It was a great opportunity to interact with the teens there, and listen to their fabulous insights through writing. My only complaint is that I wish I could have had more time with them. Luckily, at least one of the teens agreed with me.
I was delighted to receive workshop reviews from some of the teens who attended. With their permission, I've included excerpts here:
"The workshop in my opinion was freaking awesome. I enjoyed it a lot. I love to write. It is one of my favourite pastimes. It helps you figure yourself out as well as clear your head. The only thing about the workshop that I did not like was the fact that it was rather short, and in my opinion, it would have been more effective and entertaining if we were able to have you come back for a full day! The one aspect of the workshop that I really enjoyed is that the creativity level of each participant was phenomenal. Everyone was really creative, motivated, and descriptive in their short stories."
Thomas
"I loved it so much. It made me so interested in writing. The reason was how she made us be interested in what we wrote. In my opinion, I found the workshop very valuable because it got me focussed with the writing that I'm trying to accomplish. I also loved the games that she made us do; it made me find another strategy to keep me writing."
Anonymous
"The presenter was very encouraging and put a few twists into the workshop with the photographs and the word box, which gave it a feel of originality. It's interesting to see that the writing runs in the family, and I would hope to perhaps explore the book titles left behind. The speaker was extremely pleasant and I believe she put everyone at ease."
Anonymous
"I really enjoyed Karen's workshop. She gave everyone the opportunity to express themselves creatively in a non-judgmental environment. The activities we took part in were interactive and interesting. I would encourage any high school student to take part in these workshops, as writing creatively can be used in so many different ways, and be a lot of fun too."
Anonymous
This outreach workshop was facilitated by the Toronto Public Library as part of their Young Voices Magazine of teen writing and art. Teens between the ages of 12 and 19 years who live or go to school in the City of Toronto are invited to submit poetry, prose, rants, art, and photography for the 2011 Young Voices Magazine by April 2. You can submit online or drop your work off at any library branch. Submissions will be evaluated in the spring and the finished product launches in October. Good luck to all who submit!