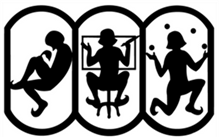 As CANSCAIP vice-president, I've spend the last ten months planning CANSCAIP's Packaging Your Imagination conference with a team of enthusiastic volunteers. From our fledgling first ideas, through the obstacles that popped up during the months of planning, to the crescendo of the final event, I've greatly enjoyed sharing the journey with the volunteers, speakers, and attendees.
Volunteer work like this can be draining at times, and I must admit to getting volunteer fatigue as the conference approached. But the joy at connecting with so many people who share a love of creating for children quickly reminds me why I volunteer.
Thanks to everyone who contributed to this day. It was a pleasure to share it with you.