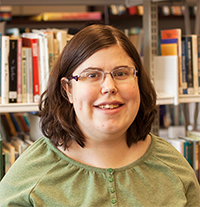 Imagine reading ten pages every six minutes. Now imagine doing that every day for a year.
Terry Fox could run a kilometre in six minutes during his Marathon of Hope. Inspired by Terry Fox's and Rick Hansen's journeys, Amy Mathers will be reading teen fiction books from every province and territory, exploring Canada and promoting Canadian teen authors and books by finishing a book a day for each day of 2014. Not only that, she'll also publish a review of each book she reads and encourage others to share their opinions, too.
What's Amy's goal?
Amy's goal is to raise money for the Canadian Children's Book Centre (CCBC), a non-profit organization that presents the yearly Canadian Children's Literature Awards gala. This inspiring event includes esteemed awards such as the Marilyn Baillie Picture Book Award and the Geoffrey Bilson Award for Historical Fiction for Young People. Now, the CCBC hopes to add an award for Canadian books for teens. I'm thrilled that the funds raised by Amy's Marathon of Books will go toward an endowment for a Canadian teen book award to be presented at the annual CCBC gala. As an author for teens, it's important to me that their reading materials be honoured and appraised.
What can you do?
Click here to read Amy's daily book reviews and leave your opinions about the books. Click here to donate to Amy's Marathon.
Looking for great Canadian teen books to read? Check out Amy's Reading List, which currently include my novel, Take the Stairs, as well as many other fine titles.
Who is Amy?
Amy Mathers is a passionate reader who hopes to inspires others to share her enthusiasm for funding a teen book award. Although she has faced physical and health challenges throughout her life, Amy has worked as a bibliotherapist, taken part in a high school reading selection committee and co-written and co-taught a college course called "Assisting Families Dealing with Chronic Illness & Disability." I had the opportunity to meet Amy in January at the Ontario Library Association SuperConference, where she showed her appreciation for Canadian books and readers as well as her ability to inspire. I wish Amy luck on her journey, and hope people throughout Canada will support and encourage her. Best wishes, Amy!