This month, the media is rich with new reports of women coming forward to report alleged assaults:
Although it saddens me to hear about this alleged violence and harassment, I'm inspired by the women who chose to speak out against it. I also feel the need to publicly thank them for their acts of courage. They have renewed a global cultural conversation that is topical, relevant and much needed.
We now have mainstream news articles about rape myths, and calls to examine our relationship with violence against women. I find myself nodding as I read, and I feel emboldened by the supportive statements I hear from other women as well as the many caring men I know and love. The topic of violence against women is an important one to me, one I chose to tackle in my upcoming novel for teens — Punch Like a Girl (Orca Book Publishers, Spring 2015).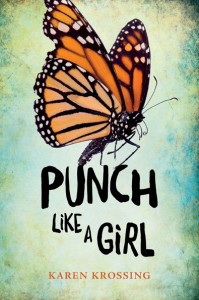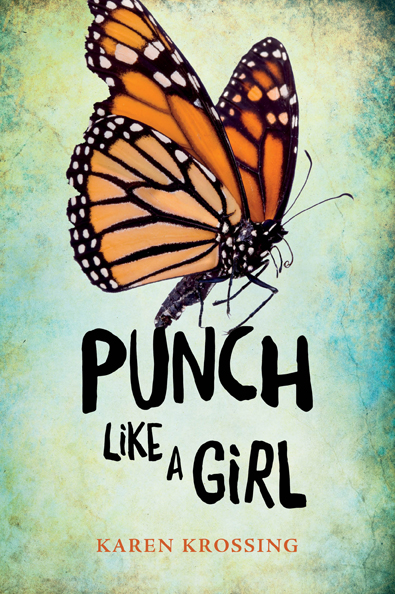 In the novel, I wanted to write about a girl with a hero complex who tries to save those around her rather than admitting she feels vulnerable. It's an exploration of what it means to be a hero and a victim in today's society.
Most of us know someone who has been bullied or abused. I wrote this novel in reaction to witnessing girls and women I care about who have had to face violence in both dating and domestic relationships.
Dating violence among teens is a big problem, affecting youth in every community across North America. According to the Toronto Star, "forty-six per cent of female high school students in Ontario say they have been subjected to unwanted touching, verbal abuse, pressure to have sex, bullying, or coercion." In the United States:
One in three adolescents is a victim of physical, sexual, emotional, or verbal abuse from a dating partner, a figure that far exceeds rates of other types of youth violence.
Girls and young women between the ages of 16 and 24 experience the highest rate of intimate partner violence — almost triple the national average.
Violent behaviour typically begins between the ages of 12 and 18.
(Source: LoveIsRespect.org.)
Punch Like a Girl is partly based on observation of girls and women I know and partly based on research. Several times in my life, I have helped people I cared about decide whether they want to report an assault, and I have respected their choices. Like my character does in the book, I've taken Wen-Do self-defence classes and volunteered at Toronto's Red Door Family Shelter, which offers help for women and children who are escaping domestic violence.
In Punch Like a Girl, I chose to explore the stages of trauma and recovery. The novel asks questions such as: How do today's girls deal with violence directed against them? How can we as a society overcome such violence? Punch Like a Girl is a taut, emotional look at one teen girl's attempt to overcome bullying and violence wherever she finds it.
In 2013, when I was first connecting with my agent, Harry Endrulat of The Rights Factory, I asked him why he wanted to represent this book. Harry's response? He talked about his daughter and the kind of world he wants her to be able to live in.
I admire Harry's reaction, and it mirrors why I wrote this book. I need to do what I can to help make this world a better and safer place for the girls and teens who will become tomorrow's women. I admit that my goal may be lofty and even impossible, but I truly hope they'll never have to report the violence and harassment we've witnessed through the media this month.