Today, I played bookseller for a day at Roxanne's Reflections in Fergus, Ontario. Authors across Canada volunteered at their local indie bookstores as part of the first national Authors for Indies Day. Thanks to Roxanne Beale for the warm welcome!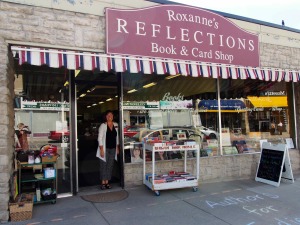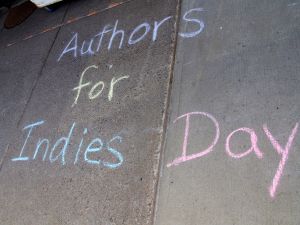 I spotted great books by Teresa Toten, Mahtab Narsimhan, Pat Bourke, Kenneth Oppel, Susin Nielsen, Loris Lesynski and Jennifer Lanthier, among others.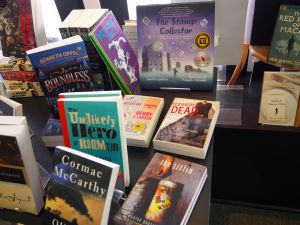 Owner Roxanne Beale interviewed me for her new cable show Turning Pages on TVCogeco, and I had fun playing bookseller and chatting with customers. Thanks to author Lisa Dalrymple for connecting us!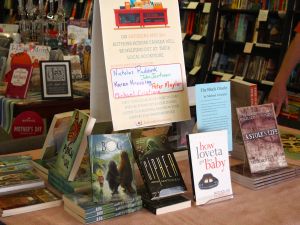 Do I need to mention how good the selection is at Roxanne's Reflections? I got myself a copy of Susan Juby's new novel, The Truth Commission. I'm off to read now!