I'm happy to be invited back to London Book Camp for a second year, this time for a workshop on "Stories Inspired by Real-Life." Run by non-profit Investing in Children, this week-long August camp offers hands-on workshops for children and teens who are passionate about reading and writing. Although the camp is full for this year, writers aged 10 to 15 should keep it in mind for next year!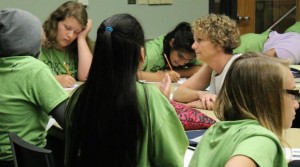 Join me at the Kingston WritersFest on September 23 to 27 for a reading as well as a writing workshop:
•  Reading and Discussion of Punch Like a Girl, September 24, 9:30 to 10:30 a.m.
•   Workplay Workshop, September 24, 12:45 to 2:00 p.m.
I'll also be announcing the winners and runners-up in the TeensWrite! Creative Writing Contest during the International Marquee at the Grand Theatre on September 24. Stayed tuned for the results!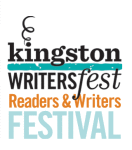 On Sunday, September 27, I'll be at Harbourfront Centre for Word on the Street Toronto. You can find me at the This Is Not The Shakespeare Stage. Check the WOTS Toronto website for times.