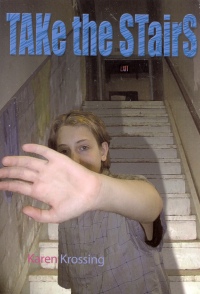 I got a lovely note from a high-school teacher this week about my novel Take the Stairs. She wanted to let me know that my book is enjoyed daily at her school, and she thanked me for writing about taboo topics in a way that allows teachers to easily open dialogue on them in the classroom.
Like me, this teacher believes we need to acknowledge the rough realities in life. Today, I'm grateful she took the time to let me know that my book mattered to her and her students.
For teachers looking to use Take the Stairs in the classroom, a teacher's guide is available here.