Note: I've been writing about my journey during my MFA at the Vermont College of Fine Arts (VCFA) in Writing for Children and Young Adults. You can read Part 1 and Part 2 of my journey as well.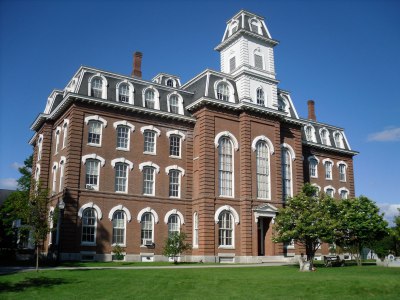 I'm currently finishing up my first semester, which was a Picture Book Intensive. As an author of young-adult and middle-grade novels, I took a head-first dive into writing a new-to-me genre. My goal was to delve into craft aspects of picture books such as the sound of language, how to think in pictures, and economy of language. I also hoped that a rigorous focus on picture-book story structure and depth of characterization would also strengthen my novel-writing skills. Finally, I wanted to analyze the revision process to gain insights into how to improve my rewriting and polishing stages.
Here's what I did over the last six months:
I read and analyzed over 220 picture books, seven picture-book manuscripts from the Osborne Collection of Early Children's Books, 25 audio-recorded VCFA lectures or written critical theses, as well as a few young-adult and middle-grade books and many craft books.
I wrote short essays on topics like meta-fictive picture books and strategies for writing dark subject matter in picture books.
I wrote a long essay on an analysis of revision from early drafts to final versions of three acclaimed picture books — Red is Best by Kathy Stinson (illustrated by Robin Baird Lewis), The Road to Afghanistan by Linda Granfield (illustrated by Brian Deines), and Franklin in the Dark by Paulette Bourgeois (illustrated by Brenda Clark). My goal was to identify what questions the authors may have asked when revising or what questions they answered through revision so that I can improve my own revision process.
For my creative work, I wrote and revised 12 picture books, including metafiction, fiction, narrative non-fiction, concept books, rhythmic/lyrical, dark/difficult topics, and wordless. I also drafted several other fledgling ideas for picture books.
I rewrote my long essay into a lecture script, handout, and slides in preparation for a panel presentation at my July residency. I'm so excited to share my discoveries!
In an online forum with my wonderful faculty advisor, Liz Garton Scanlon, and four other students, I discussed picture-book craft daily, and I critiqued each of my classmates' draft and revised manuscripts for a total of 20 critiques.
I emerge from this first semester with this big-picture takeaway: how a process of detailed and individualized critical analysis of children's books through my annotated bibliography and critical writing gave me insights into revision of my creative writing. Over and over again, I was able to directly apply insights to my works-in-progress. Let me tell you – this process is huge and life-changing. I explored things like how to respect both the intuitive and analytical aspects of writing, the importance of concept as structure in a picture book, how to use rhythm in writing and ways to tackle the revision process. I also gained skills in critical analysis of my fellow-students' manuscripts.
As I finish my first semester, I can see that I've gained insights into myself as a writer, my process and where to go from here. This MFA has been one of the best gifts I've given to myself. I can't wait to see where it'll take me next.