Note: I've been writing about my journey during my MFA at the Vermont College of Fine Arts (VCFA) in Writing for Children and Young Adults. You can read Part 1, Part 2, Part 3 and Part 4 of my journey as well.
I'm currently finishing up my second semester with my genius advisor Amanda Jenkins, author of the Printz Honor Book Repossessed, among others titles. My goal this semester was to understand how to convey authentic and deep character emotion in both revised and new manuscripts. It expanded to include how to structure a story based on a character's emotional journey.
Here's what I did over the last six months: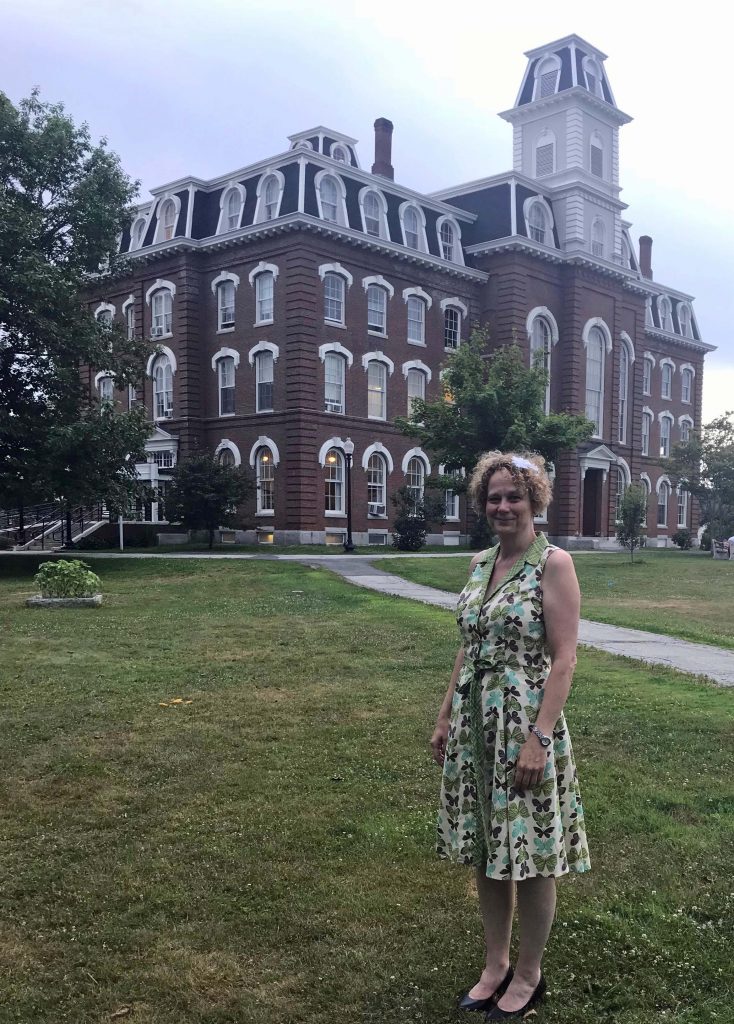 I read and analyzed books in a wide range of genres — picture books, chapter books, poetry, novels for kids and teens, graphic novels, novels in verse, manga, short stories for kids and teens, nonfiction and memoir. I listened to 20 audio-recorded VCFA lectures and a handful of critical theses.
I wrote short essays about how to use humor to maximize reader engagement with emotionally taxing characters and how to use micro-level tools to focus emotion in a scene. At the request of my advisor, I wrote a personal essay on why I'm drawn to write monstrous characters like Bog, since one of my works-in-progress has a monstrous character in it. I also wrote two long essays about power relationships and group dynamics in kid-lit families and peer groups.

I researched for my upcoming critical thesis, which I'll write in my third semester, and I wrote a proposal for it. I'm super-stoked to start writing this!
For my creative writing, I wrote side writing about my works-in-progress as well as new manuscript pages. I focussed on two projects: a revision of a YA novel and first draft of an MG novel. My creative was focussed on depth of characterization and understanding the story that occurs off the page as well as on it.

I emerge from this first semester with this big-picture takeaway: how I can transform my writing process to achieve greater depth of character emotion and use that emotional depth to form the inner arc of a story. I've now got a handle on my characters from both my novel projects, and I'm ready to write them in a way that is both honest and deep.
My third semester starts in January with a residency filled with workshops, lectures and readings — and a new faculty advisor. I'm so grateful for what I've learned so far and I'm excited for the next steps!