In May 2016, I came across this article naming Toronto "the most multicultural city in the world," and I've been thinking about it ever since.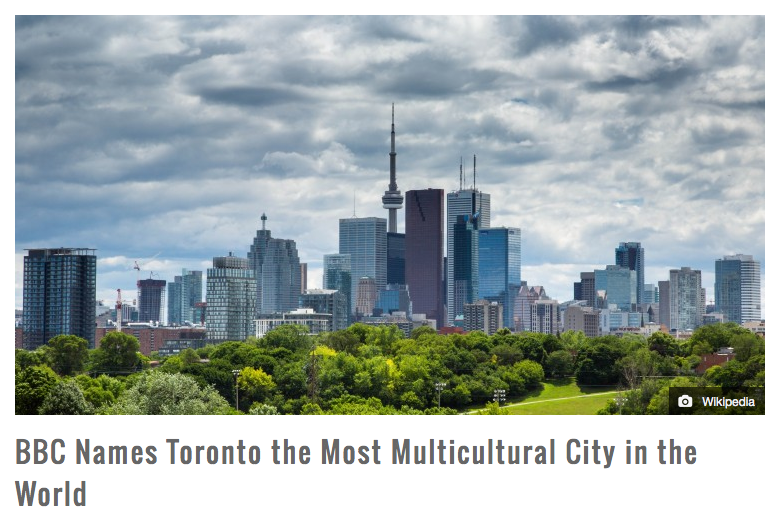 My first reaction was pride. I love living in "the most multicultural city in the world." I love the range of cultures I'm exposed to, I love seeing how diverse cultures can work together, and I love learning new things about the people I interact with. We only need to look to media reports to see that, in the world today, there's too much hatred between cultural groups, and I value the daily proof that multiculturalism can work. Yes, we have a long way to go to battle prejudice and disharmony. Yes, too many groups still suffer unfair treatment. Personally, I fight this battle by writing books that point out biases and promote acceptance and understanding of differences. I feel this is particularly important when writing for kids and teens.
Over the last few months, I've been outlining a new novel for teens. As I developed my racially diverse characters, I began to realize how often I draw from my daily life experiences to write multicultural books. I need only look to my diverse group of friends and family members as well as strangers I meet. I can also draw from the personal bias I've experienced as a woman and an advocate for those groups without a strong public voice.
Within the pages of my fiction, I've written about genetic reproductive rights and disability in Pure, survivors of domestic and sexual abuse in Punch Like a Girl, people with mental health issues in Take the Stairs and Cut the Lights, racial bias and terrorism in Bog, acceptance of sexual orientation in Take the Stairs and Punch Like a Girl, elder care and interracial families in The Yo-Yo Prophet, and so many more aspects of diversity. Although I'm a Canadian woman with roots in the Scottish highlands, it's easy to write diverse books when I base it on the multicultural community I love.